All we know is that in the drunken fairytale we constructed, he named himself Stancer. And he is dangerously seductive.



Dhara shows off a hickey (pre-Stancer, by the way) while Stancer goes against the rules (smoking in the house).



Greek godlike.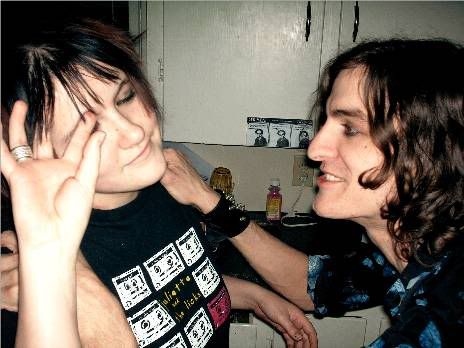 This Charming Man



Rockstar pose



A Kyla sandwich. "We're the bread!" exclaimed Stancer. "And I am a hardy Rye!"



Taken about 8am. The drinking ended about two seconds prior. I downed our vodka/cranberry juice mixer and took a photo.



The bite mark left on my side from our Pink Elephant Delerium Tremens Stancer.


Story still to come. Promise.
If anyone has any information, though, speak up.