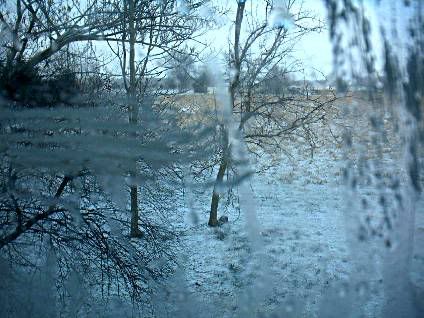 There's this correlation between snow and boy. Snow and boy and song and phone. And love. And how he outgrew me.

The snow reminds me that these feelings haven't changed.

The house is quiet today, only the steady pounding of my fingers against these keys. No music will be played today, nothing.